Your Hometown Personal Injury Attorneys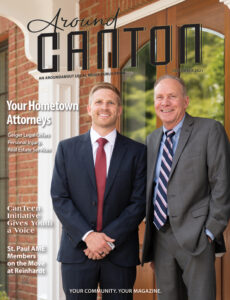 "We've created a culture where people come to us broken and scarred after a bad accident, but they leave feeling seen, heard and truly represented."
In 2017, Brad A. woke up in his Cherokee County home, kissed his wife and kids goodbye, and set out to his job as a gas lines welder – something he's done for 20 years. That day, however, things went drastically wrong. While he welded, a third party negligently opened a gas valve and put 300 lbs of gas directly to his welding torch's flame. Fire engulfed his body, traveled underneath his helmet, and severely burned his face. He was rushed to the hospital and induced into a coma.  After a long stay in the hospital and a $100,000.00 medical bill, Brad knew he needed legal help.
Casey Geiger of Geiger Legal Group, LLC's message to him and other accident victims needing representation: Personal attention to each case, to each client, matters the most in choosing an attorney.
"Clients are our No. 1 priority at our firm. Each client gets my cell number and can call or text me anytime throughout the process," Casey said. "Our attorneys and staff are always available to answer each client's questions at a moment's notice."
Geiger Legal Group, LLC has three attorneys. Chris Geiger has been practicing law in Canton for more than 40 years. His son Casey Geiger joined the firm in 2017, after several years practicing catastrophic injury litigation in Colorado. Alan Henley joined the firm in 2019 following his graduation from law school. In addition to personal injury and product liability claims, the firm offers services for commercial and residential real estate transactions.
Quality Over Quantity
Geiger Legal believes it's important to devote proper time to each case. In turn, they don't take every case. "A firm that takes thousands of cases doesn't provide true service to clients because you become a number, not a person," Casey said. By controlling caseloads, every case Geiger Legal handle is treated as a priority.
"There is more to an injury case than a large settlement or verdict," Casey said. "You must empathize with clients.  A good attorney will communicate with clients often, so they understand the insurance claim process and the process of filing a lawsuit. An injury attorney must help each client identify all medical bills associated with the injury and work with them to resolve those bills once a settlement is reached.  Finally, the attorney must know each case in detail so he can present it effectively to a jury.
Geiger Legal Group has grown into a well-known injury firm by providing personal representation to clients, resulting in family and friend referrals. "Most of our cases come from past clients," Casey said. "We have built a culture where people come to us broken and scarred after a bad accident, but they leave feeling seen, heard, and truly represented."
Ensure You Have Proper Insurance
Most of Geiger's clients come from auto accidents. Casey takes it upon himself to ensure everyone understands how their auto coverage works should an accident occur.
"You cannot prevent someone negligently crashing into you," Casey said. "You also cannot guarantee that the person who hurt you has adequate insurance to pay for medical bills and other damages."
Casey added that some of the worst news he's given to injured clients is that the at-fault party has no car insurance coverage available for their injuries. "One of the most important investments you can make is adding uninsured motorist coverage to your auto policy," he said, urging everyone to contact their insurance agent to confirm they have underinsured motorist coverage.
Geiger Legal invites anyone that would like an explanation of how their auto coverage works after an injury to call his office.
 Brad, Christy Get Results:
Two days after being released from the hospital, Brad the welder signed with Geiger Legal. A video testimonial of the incident and his experience with Geiger Legal is available at www.geiger-legal.com. After successfully litigating the case for over two years, Brad's family purchased a home with the settlement proceeds he received.
 "You don't have to question Casey's integrity or who he is," Brad said. "Any time you reach out to him, he always responds back with an answer."
Christy C. admits to being apprehensive when she first sought representation.
 "I walked into Casey's office nervous, scared, cautious and injured," she said. "He was extremely empathetic and truly concerned about me. Casey called and checked on me often. I could tell he truly cared about my well-being more than anything else. I'm so grateful for the honest and caring representation I received. It's comforting knowing we still have honest and caring attorneys with integrity."
 A History in Canton, and a Future.
The Geigers' 40-year history of practicing law in Canton began when Chris Geiger moved to Canton after graduating from Mercer University's law school in 1981. He partnered with his late father-in-law, Andy Roach, a longtime community member. Both Casey and Alan Henley were raised in Canton and graduated Cherokee High. Casey is a 2013 graduate of the University of Denver's Sturm College of Law, and Alan graduated in 2019 from Samford University's law school.
 "Our ultimate goal is to be the go-to law firm when you need honest representation, want attorneys that have integrity, and have the knowledge and skills to get the best results possible," Casey said. "Within 5 years, we hope everyone in Canton that needs help with an injury, or a commercial or real estate transaction, thinks of us."  
Source: https://issuu.com/aroundaboutcommunitymagazines/docs/9-21_around_canton_webfinal