9 Questions to Ask Before Deciding to Hire a Personal Injury Lawyer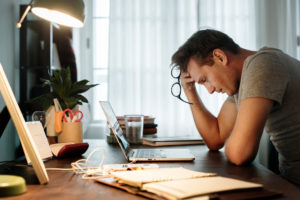 If you've been injured in an accident that was caused by someone's negligence or recklessness, you may be considering hiring a personal injury lawyer. With so many choices, you may have a difficult time determining who to hire.
Below are some recommended questions to ask personal injury lawyers. These questions will help you narrow down the field and find the right personal injury attorney for you and your unique case.
1. What are your fees?
Personal injury lawyers typically work on a contingency-fee-basis, which means you will not owe anything upfront. They get paid if and when they help you secure a financial award. The fee is set as a percentage of the compensation recovered on your behalf. Ask about what percentage the attorney charges.
2. Will I have to pay advanced case costs if we lose my case?
In addition to a contingency fee, some personal injury attorneys also charge costs advanced. These can get quite costly if your case takes a while to resolve. During your initial agreement, it's wise to discuss how out-of-pocket expenses will be paid.
3. Have you worked on any injury cases similar to mine?
Never assume that a personal injury lawyer has handled a case similar to yours before. Ask them about their prior experience and results. If you were injured in a bicycle accident, for example, you might not want to hire a personal injury lawyer who has only worked on slip-and-fall cases
4. What is your track record with these cases?
Find out the lawyer's record of successful verdicts and settlements. If the attorney is consistent in helping clients recover maximum compensation, the chances are good that they may be able to do the same for you. Keep in mind that past results do not guarantee future success.
5. How long will this personal injury case take to settle?
Ask the lawyer how long it typically takes them to resolve a case similar to yours. While many factors can influence how long it takes to settle a personal injury case, lawyers should be able to give you a rough estimate.
6. How much am I expected to participate?
A good personal injury lawyer will get to know their client and expect them to actively participate in their case as well. If a personal injury attorney tells you that your input is not needed, you might not want to work with them. The best outcomes require participation and input from everyone involved, including the client.
7. How much time can you spend on my case?
Depending on the facts and circumstances of your personal injury case and the severity of your injuries, it could take several months or even years to resolve your case. You want the make sure the lawyer you choose to hire has the bandwidth and resources to take your case. You don't want an attorney who will rush to settle your case for less than it's worth. You want a lawyer who will be thorough and deliberate and do everything they can to secure the largest settlement possible.
8. What percentage of your caseload is personal injury cases?
If you have suffered injuries in an accident or have a complex case, such as a truck accident case involving multiple liable parties, you should hire an experienced personal injury attorney who has extensive experience with these complex cases. Ask your lawyer how much of their current caseload is made up of personal injury lawsuits. You want to work with a lawyer who spends most of their time and effort working on these types of cases and is seasoned and knowledgeable in that area of the law.
9. Who will handle my case?
Even if you are impressed with the attorney you first meet, you need to ask this question. Find out if they plan to actually work on your case or pass it off to someone else. Top lawyers often run teams of attorneys who handle different aspects of the case. The senior attorney may delegate more routine functions to less experienced attorneys. Get a sense of how the legal team functions.
Things to Look for in a Personal Injury Lawyer
When dealing with a personal injury, you need a qualified attorney to look after your best interests. Here are some qualities to look for in a personal injury lawyer:
Experience
Legal knowledge
Education
Compassion
Trust
Reputation
Availability
Good reviews
Enthusiasm
Gets results
Communication skills
What Information You Need to Provide in a Personal Injury Case
Some of the documents and information to take with you to your attorney, if applicable to your personal injury case, include:
Name and address of the emergency room where you were initially taken
Documents explaining diagnoses and treatment
List of current prescription medications
Paperwork explaining health insurance coverage
Paperwork outlining car insurance coverage (if the personal injury was due to a car accident)
Photographs of the scene of the accident
Photographs of your injuries
Police reports
Documentation from any witnesses
Your W2 and other payroll forms
Contact an Experienced North Georgia Personal Injury Lawyer
The highly skilled and compassionate North Georgia personal injury attorneys at Geiger Legal Group, LLC, understand what it takes to represent individuals who have been injured due to someone else's negligence. Our lawyers are committed to helping injured Georgians pursue full and fair compensation for their losses.
At Geiger Legal Group, LLC, we have extensive experience helping people who have been hurt in a wide range of circumstances, and we're prepared to put our skills to work for you. We won't hesitate to take your case to trial if the settlement offered to you by the insurance company is less than what you deserve.
Call now to schedule a free and confidential consultation.