Attorney Casey Geiger Named a Top 40 Under 40 Civil Plaintiff Trial Lawyer by The National Trial Lawyers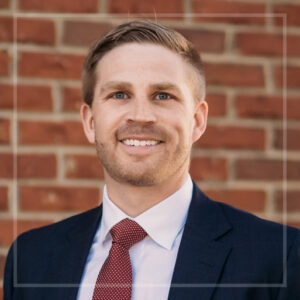 Geiger Legal Group, LLC is proud to announce its co-founder, Andrew Cason "Casey" Geiger, has been once again recognized by The National Trial Lawyers as one of the Top 40 Under 40 civil plaintiff trial lawyers.
The National Trial Lawyers grants membership by invitation after a rigorous selection process. Membership in the Top 40 Under 40 is more than just an award. It also provides the top young attorneys in the nation with networking benefits, top-notch educational programs, and advocacy training.
What Is the Top 40 Under 40 Recognition by The National Trial Lawyers?
The National Trial Lawyers: Top 40 Under 40 is a professional organization of the top trial lawyers across the United States below the age of 40. To qualify, an attorney must meet strict eligibility requirements and specialize in civil litigation or criminal defense.
According to The National Trial Lawyers: Top 40 Under 40, the organization extends membership only to the most qualified attorneys in each state. These lawyers "demonstrate superior qualifications of leadership, reputation, influence,… trial results, and leadership as a young lawyer under 40." Invitations are awarded based on an objective multi-phase process involving third-party research and peer nominations.
About Personal Injury Attorney Casey Geiger
Attorney Casey Geiger was born and raised in Cherokee County, Georgia. His practice centers around personal injury and product liability cases. He successfully litigated cases in state and federal courts while living in Colorado before returning to Georgia in 2017. He then joined his father to form Geiger Legal Group, LLC, working to expand its civil litigation practice. In addition to personal injury matters such as car accident lawsuits and product liability cases, Casey has also represented clients in other types of civil litigation, including will contest and real estate cases.
Now one of Georgia's top personal injury lawyers, Casey graduated from the University of Denver Sturm College of Law in 2013. He participated in the Leadership Cherokee program and was a member of the award-winning 2013 Denver University National Law Trial Team. He is a member of numerous Bar Associations and is licensed to practice in all courts in Georgia, the Colorado District and Appellate Courts, and the 10th and 11th Federal District Courts.
Casey and his wife Linnea live in Woodstock, Georgia, with their two boys, Walter and Theodore. The outdoor-loving family can be found on the mountain bike trails throughout northern Georgia.
What Other Recognition Has Geiger Legal Group, LLC Received?
Geiger Legal Group, LLC has received numerous awards and honors since its founding. The firm is a member of the American Association for Justice and the Georgia Trial Lawyers Association. Geiger Legal Group, LLC was also awarded a Distinguished rating by Martindale-Hubbell, "Best Personal Injury Lawyers in Roswell" for 2021 by Expertise.com, and a Best of Life 2022 Award.
For more information on Geiger Legal Group, LLC, call or contact us online today for a free consultation.