Herniated Disc Injury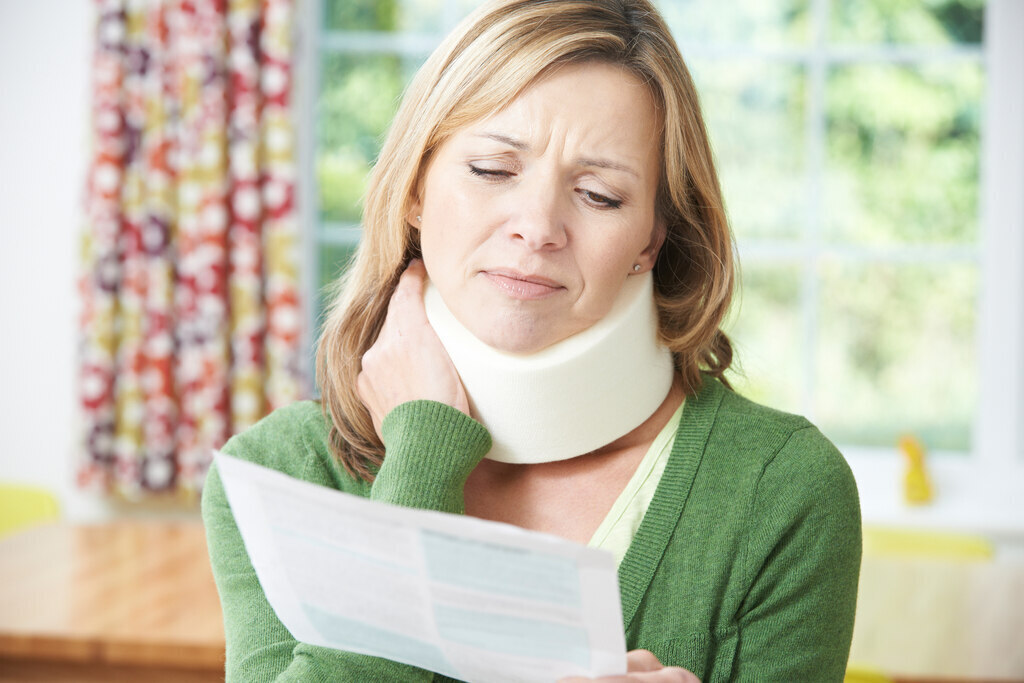 Did you suffer a herniated disc in an accident in Georgia? Was the accident caused by someone else's negligence? If so, you will want to talk to an injury attorney at Geiger Legal to discuss your rights and legal options. Our family-run injury law firm is dedicated to helping each of our clients recover from life-altering injuries. We pursue the best results in each client's case rather than taking on as many cases as possible. Our firm's five-star ratings reflect our personal approach to our client's cases.
If you have suffered a herniated disc injury due to someone else's negligence, turn to the Canton, GA personal injury lawyers from Geiger Legal Group, LLC today for a free initial case review.
What Is a Herniated Disc?
A herniated disc is also sometimes called a bulged disc, slipped disc, or ruptured disc. It's an injury that occurs when the jelly-like tissue contained inside a spinal disc is pushed through a tear in the covering around the disc into the spinal column, pressing on the spinal nerve. A herniated disc can cause debilitating pain and weakness that can radiate into the extremities. Herniated discs typically occur in the lower back and sometimes appear in the upper back or neck.
A herniated disc injury can happen during a traumatic incident that forcefully injures the spine, such as a fall or a motor vehicle accident. The outer covering of a spinal disc naturally degrades as you age. As a result, a herniated disc injury may occur from a less severe accident or force overtime.
The Average Settlement for Car Accident Back and Neck Injuries
An average settlement for herniated disc and other neck and back injuries suffered in an accident will typically provide compensation for financial and personal losses that you have incurred or are expected to incur in the future, such as the following:
Costs of medical treatment for your injury, including ER care, surgeries, pain medication, or physical therapy
Costs of long-term care, such as household assistance or home health service, if your injuries leave you unable to perform daily activities
Loss of income if you take time off work to treat and recover from your injuries
Loss of earning capacity and employment benefits if you are permanently partially or totally disabled from your job due to your injuries
Physical pain and emotional distress
Loss of enjoyment and quality of life
What Happens When I Settle My Herniated Disc Lawsuit?
Settling a herniated disc lawsuit quickly can provide you with the financial resources you need to help pay for the expenses and losses that you incur due to your injury. However, you should be aware of the consequences of a quick settlement and what happens next.
When you settle your herniated disc case, you accept a sum of money as compensation in exchange for giving up your right to pursue a lawsuit in court. This means that you cannot demand further compensation from the party who may have liability for your herniated disc injury since you have contractually agreed not to sue them.
Even if you end up incurring greater expenses and losses from your herniated disc injury than you initially believed you would, the parties at-fault for your injury have no further liability to you. It's important to ensure any settlement you accept includes money not only for your past expenses or losses but also the expenses and losses you reasonably expect to have in the future.
Settlements usually come in one of two forms: a lump-sum settlement and a structured settlement.
In a lump-sum settlement, you receive the total settlement amount in one single payment. Conversely, the entire settlement value is paid out in multiple installments in a structured settlement. Most settlements are paid as a lump sum. However, larger settlements may instead be broken up into structured settlements to allow the liable party or insurer to spread out the cost of the settlement over time.
How Much of a Settlement to Expect for a Herniated Disc
The total value of the settlement you might receive for your herniated disc claim will depend on various factors, including the following:
Whether you will need surgery or other invasive procedures like pain medication injections
Whether you had pre-existing back conditions or problems
Whether you will suffer a partial or total loss of income due to disability or other physical limitations on your ability to perform your job
Whether you bear any portion of responsibility for the car accident that led to your injuries
In addition, the strength of your evidence for your case can also impact the settlement amount. The more likely you are to win your case, the higher your settlement offer should be. Insurance companies will want to avoid the expense of litigation and the chance that a jury awards you an even greater amount of compensation than initially requested. An experienced personal injury attorney can help you pursue the compensation you deserve for a herniated disc from a car accident settlement in Georgia.
Talk to Our Experienced Herniated Disc Attorneys in Canton, GA Today
If you've sustained a back injury in an accident due to the negligence of another party, you should have the compensation you need for the necessary medical treatments. Our experienced Canton, GA personal injury attorneys at Geiger Legal Group, LLC can help you understand more about the process of pursuing compensation for your injury and discuss how our firm can fight for the financial recovery you need and deserve. Contact us today for a free, no-obligation consultation.