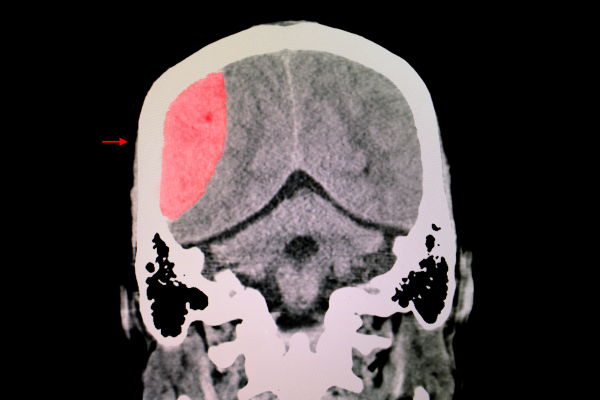 If you have suffered a brain injury due to someone else's carelessness, you should not have to bear the financial burden of your recovery alone. Geiger Legal Group, LLC, is here to help you on the road toward compensation. Our family-run law firm is dedicated to providing excellent legal representation to each of our clients. Contact us today to schedule your free initial consultation.
Traumatic Brain Injury Statistics
According to the Brain Injury Association of America, approximately 2.8 million people suffer a traumatic brain injury (TBI) annually in the United States, and over 5 million Americans currently live with TBI-related permanent disabilities. Further, according to the Centers for Disease Control and Prevention (CDC), over 200,000 people are hospitalized for traumatic brain injuries (TBIs) annually. These kinds of injuries result in approximately 70,000 deaths every year.
The numbers do not look much better within our state. The Georgia Department of Public Health reports that, in one recent year, 29,924 TBI injuries were counted by the Georgia Brain and Spinal Injury Registry. These resulted in 21,026 emergency room visits and 8,081 hospitalizations. In Georgia alone, these injuries cost a staggering $1.5 billion in medical expenses and lost wages every year.
Certain demographic groups are statistically more susceptible to TBIs than others. For example, people aged 75 and older have the highest rates of TBI hospitalizations (32 percent) and deaths (28 percent). Similarly, men are twice as likely to be hospitalized and three times more likely to die from TBI-related injuries than women.
How are Brain Injuries Classified? 
Doctors classify brain injuries based on their severity, location, and various other factors. Two popular methods of classifying are the Rancho Los Amigos Scale (RLAS) and the Glasgow Coma Scale (GSC).
The RLAS measures a patient's ability to function without assistance. A level-one assessment on the RLAS means the patient does not respond to outside stimuli and requires total assistance. On the other end of the spectrum, a level-ten assessment means the patient can multitask, engage normally in social interactions, and can generally function with minimal assistance.
The RLAS is often used in conjunction with the GCS, which evaluates a patient's motor-neurological responses to outside stimuli. This scale measures verbal, motor, and eye responses. The results are aggregated in an overall score. The scoring system breaks down as follows:
A score of 13-15: Mild brain injury
A score of 9-12: Moderate brain injury
A score of 3-8: Severe brain injury